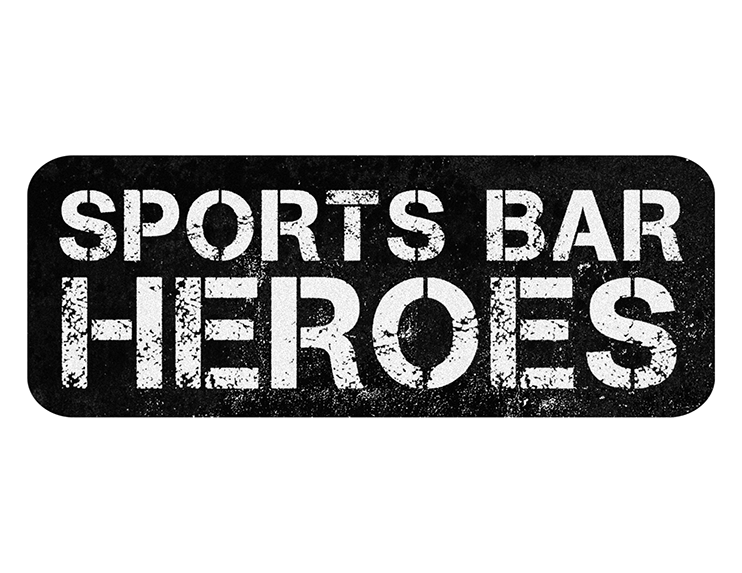 SPORTS FANS UNITE!
Sports Bar Heroes is a web series currently in PHASE TWO of the Bell Media IPF Web Series Program. This means that of the original 188 applications, SBH has been chosen as one of the top 14 English Language projects still in the running for funding. So we charge on!
Produced by 83 Pictures, this is a show made for sports fans, by sports fans and will feature a number of surprise guest appearances by some of your favorite sports personalities. To make this show possible we need to be awarded the IPF, so please show your support and help us bring these weirdos to life by subscribing to us on YouTube and following us on Twitter @SportsBarHeroes.
ABOUT SPORTS BAR HEROES
Premise: Sports Bar Heroes (SBH) follows the lives of Chris, Dave and Jen; three best friends who are devout Toronto sports fans and who meet almost daily at their local pub to watch games and talk life with their favourite bartender, Bob.
Delivery: SBH is a serial single-camera comedy that follows each of our four main characters relatively equally over the course of the season. Each of the eight 11-minute episodes will have a structure somewhat similar to It's Always Sunny in Philadelphia, an ensemble cast that meets at a central location of a pub. Here, they talk about what's going on in their lives and establish our plotlines for that episode. We will leave this central location for much of each episode, as our characters flush out their latest challenges at home, work, on dates and around Toronto in general. Everything they do is somewhat informed by sports and their love for their teams. The bar is a place that can often come back to, to have our friends "check-in" as a group.
Tone: Sports Bar Heroes will have a similar tone to FX's "The League", an edgy comedy that follows a group of grown men who's lives are constantly heightened as a result of their need to win a Fantasy Football League. SBH is similar in that this world is also informed by sports, but sports are not the only thing in our characters' lives. They are still husbands, wives, parents, employees, tenants, consumers and tax-payers that live reasonably functional lives. Albeit, their lives are in constant conflict with their need to consume, discuss and debate Toronto sports. Just like the players that they admire so much, our characters are also very competitive, always trying to one-up each other and win a moment. This competition between them is what gives this show a fun comedic edge. Their friendship is everlasting and they know this, so they are not afraid to say or do anything to each other. That said, Chris, Dave, Jen and Bob know how to come together as a team and support each other when the cards are stacked against them.
CAST:
Andrew Stoeten (Drunk Jays Fans)